Adult Coloring and Drawing Book: Two Thangs Pop Art Pizza Party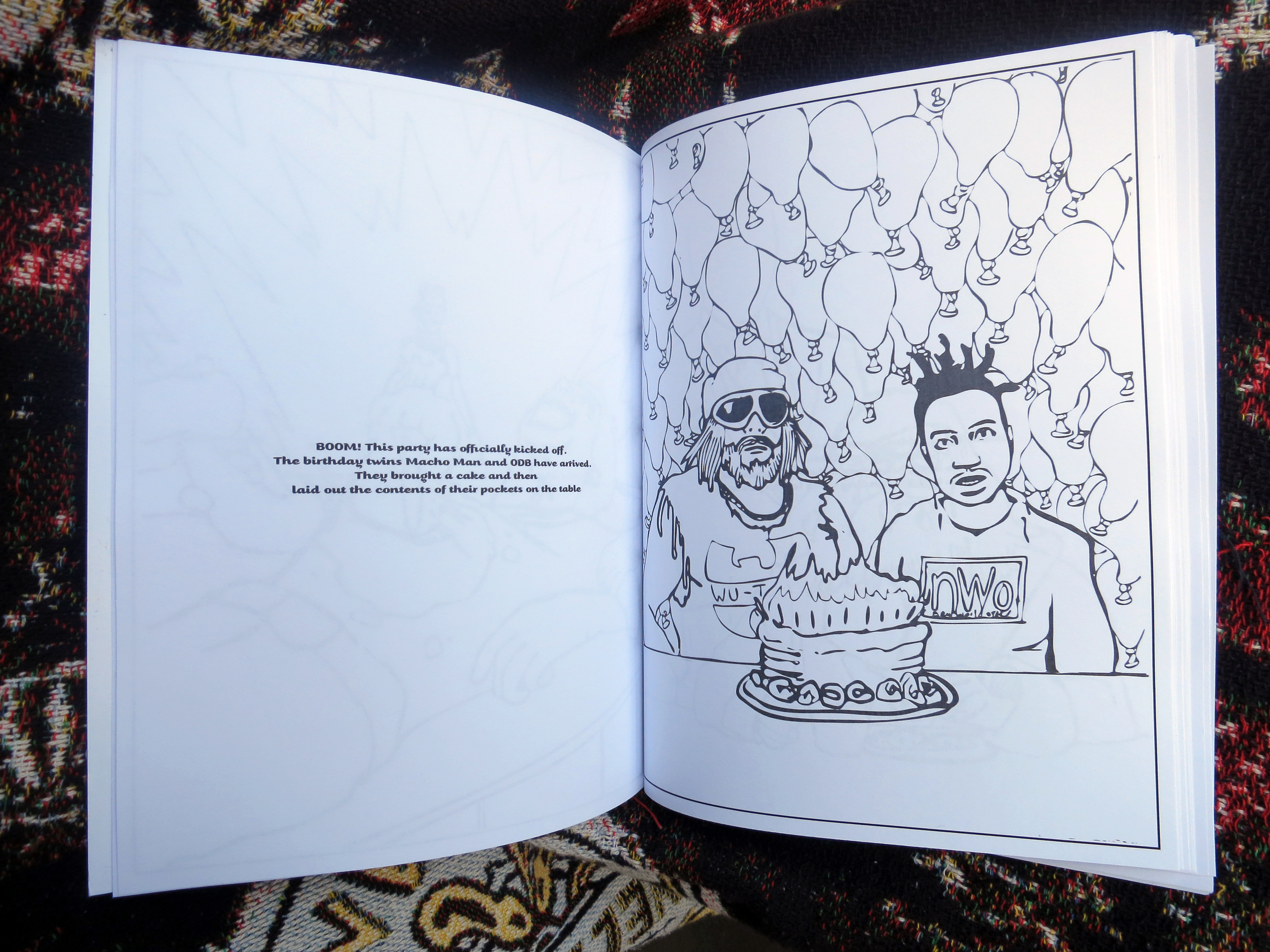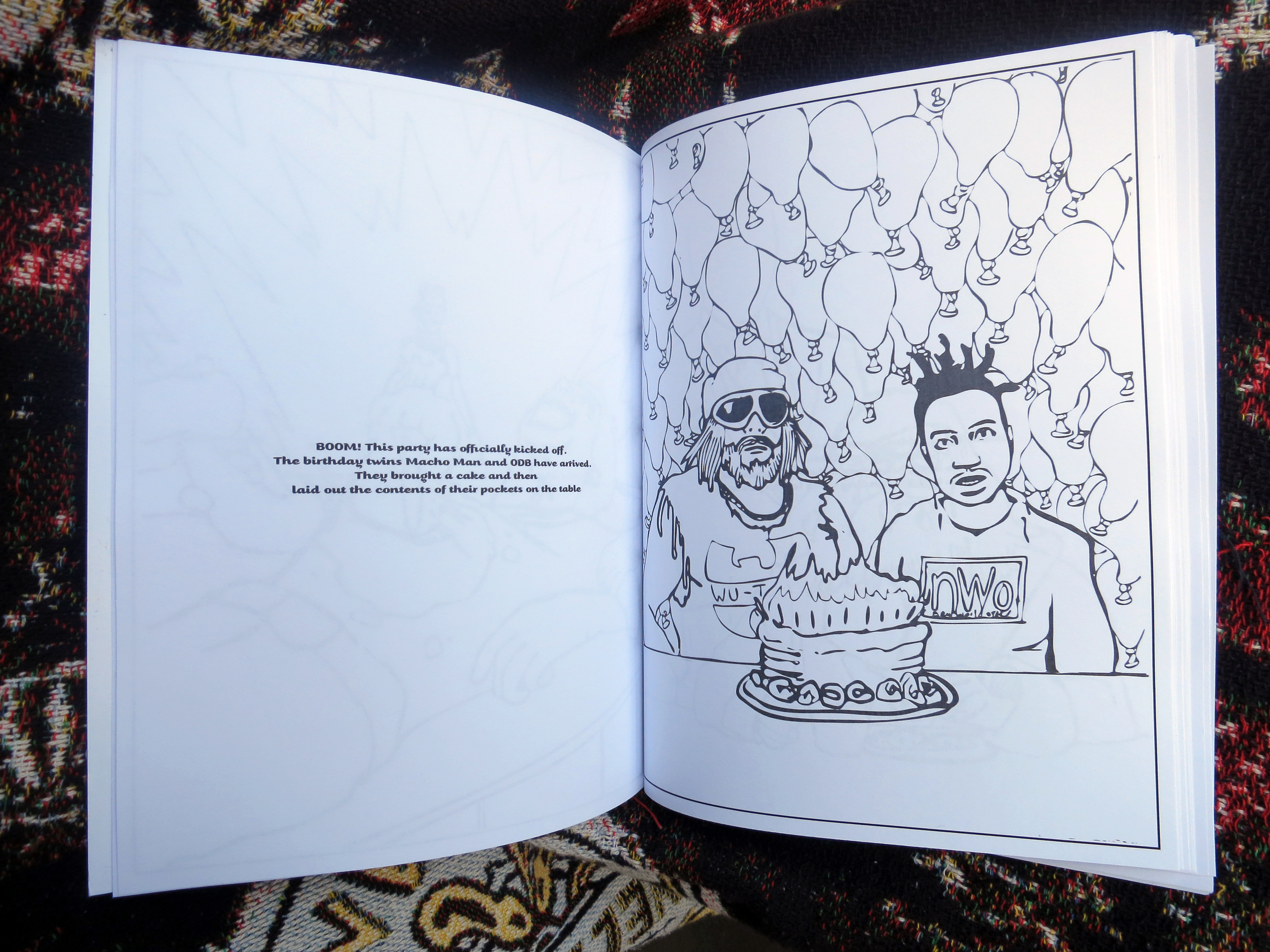 sale
Adult Coloring and Drawing Book: Two Thangs Pop Art Pizza Party
It's here! The Two Thangs Pop Art Pizza Party Adult Coloring and Drawing Book. A collection of drawings that were alternate versions of paintings not selected by the person commissioning the painting weaved together to tell a story about the best party to ever happen. Plenty of room to color and plenty of blanks to fill in with your own drawing skills. It's an interactive and creative experience that's geared toward adults but fine for kids too.
Represented pop art figures include Nic Cage, Lady Gaga, David Bowie, Macho Man Randy Savage, ODB, Big Boi, Sasquatch, Chewbaca Mr. T, Tin Tin, RuPaul, John Hurt, Santa, David Lynch, Elmo, Freddy Kreuger, X-Games, Biggie Smalls, Godzilla, Louis Armstrong David Yow, Lil Dot, Indiana Jones, My Little Pony, Walter White, Daft Punk and Vincent Price.
Each book is hand assembled and signed by the artist. Contains 25 individual drawings of which 3 are double pages.